FAE 間恒·國際設計
廣州間恒建築裝飾設計有限公司是間恒英文字母組合的簡稱。"間"的字意是:時間、空間、距離、角度、思想的含義,代表了我們對空間的思考,對人和空間和環境之間的微妙的心理感官的思索;"恒"是壹種態度,對城市、對空間、對人與人的尊重。好的設計是解決綜合性的問題的壹個過程。我們持之以恒。以空間為載體,去服務、去引導人形成更加高品質的生活方式。

我們是支致力於將人的內心需求和空間語言與文化內涵整合和蛻變的專業設計團隊,專註於空間的高品質設計及策劃顧問服務。間恒國際設計團隊側重於從項目整體策劃入手,全面把握和統籌項目設計,為客戶提供建築環境設計,室內設計,陳設配飾設計,照明燈光設計及VIS視覺系統的整合設計思維。
FAE is an abbreviation of English letters of Field and Eternal. "Field" means time, space, distance, angle, and thinking, and represents our thinking towards space, and speculation of subtle sense between man and space and environment; "Eternal" is a kind of attitude, and respect of city, space, and among people. A good design is a process of solving a series of comprehensive problems. We do it in a persistent way. We are committed to serving and guiding people to form higher quality lifestyle by taking space as a carrier.
Guangzhou FAE International Architectural Decoration Design Co., Ltd. is a professional design team that is committed to integrating and refining people's internal demands and spatial language and cultural connotation, and focuses on delivering high quality spatial design and planning & consulting services. FAE International Design places emphasis on starting with the overall planning of a project and comprehensively mastering and coordinating project design, with a view to providing customers with integrated design thoughts on environmental design of buildings, interior design, furnishing and accessory design, lighting design, and VIS visual system design.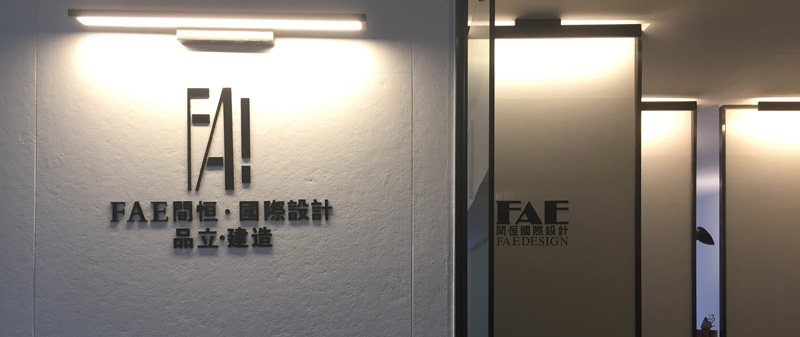 品立建築建造是FAE國際設計的全資子品牌,"品"寓意著品質、品評、品德、品位的含義,代表了對設計的構造,對空間實施品質的卓越要求;"立"是壹種態度,秉持以專業化、高品質、高要求,以工匠的精神創造精品項目。
PinLi Construction is a wholly owned brand of FAE International Design. "Pin" stands for quality, appreciation, merit, and taste, and represents outstanding requirements on design structure and quality of spatial realization; "Li" represents a kind of attitude, and means that we will turn out masterpiece projects with craftsmanship in the principle of professionalism, high quality, and strict requirements.
PinLi is committed to providing professional design implementation planning, and construction management services, architectural technical R&D and consulting services. We hope to achieve good spatial quality and values by giving full play to our years' experience in large-sized projects and taking advantage of our best resources, most professional management technologies, and most specialized design techniques.